MINI at World Knit in Public Day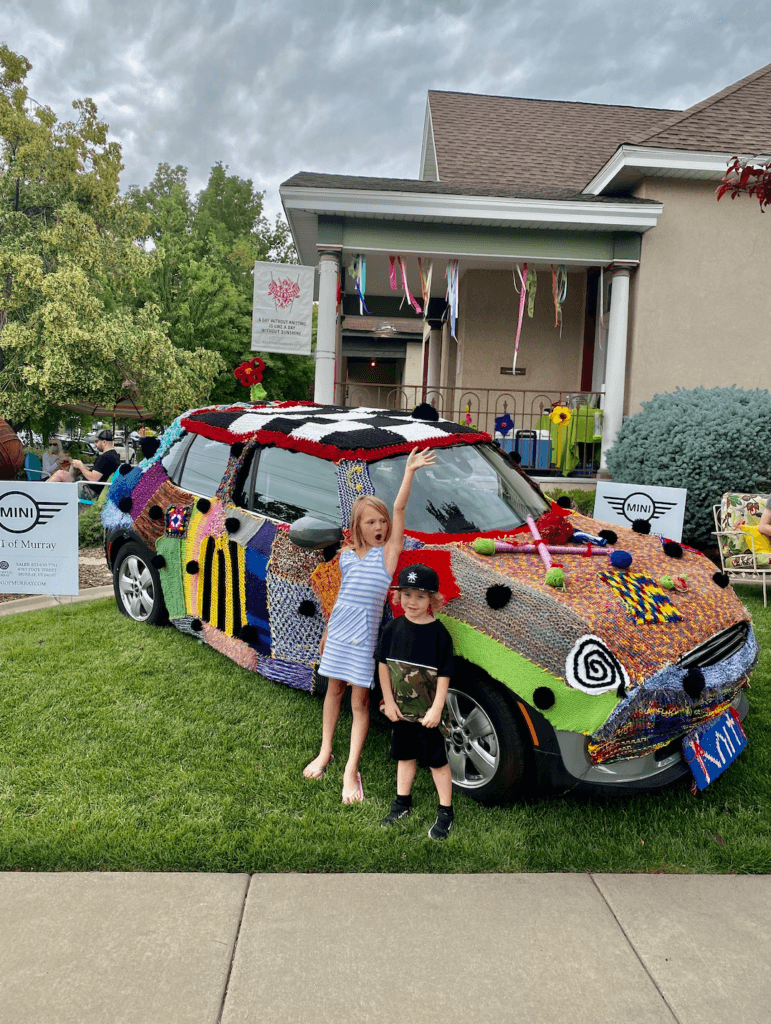 Every year on June 13th, people around the world celebrate World Knit in Public Day.
This year, we collaborated with Blazing Needles – a knitting store & community in Salt Lake City.
We provided the MINI (Emerald Grey 4 Door Cooper S), and Blazing Needles expertly covered the car in a beautifully knitted sweater, perfectly designed for MINI (note the MINI-specific headlights and roof)!
June 13th was a Saturday this year, and we spent the day with Blazing Needles shopping in-store (socially-distanced), participating in giveaways, enjoying snacks, and knitting outside. It was wonderful to meet and spend time with the knitting community (thanks for teaching us how to knit!), and we look forward to W.K.I.P.D. next year.